Gone are the days of Traditional Dentistry. The LASER is here! DentArtz Laser Dental Clinic, as the name suggests, is the pioneer of Laser Dentistry in Hyderabad, India. Led by Dr. Pratiek Gupta, Laser Dentistry has been an integral part of the Dental therapies provided with absolute precision and little to no anguish in the patients, for really smooth, pain-free, and convincing results.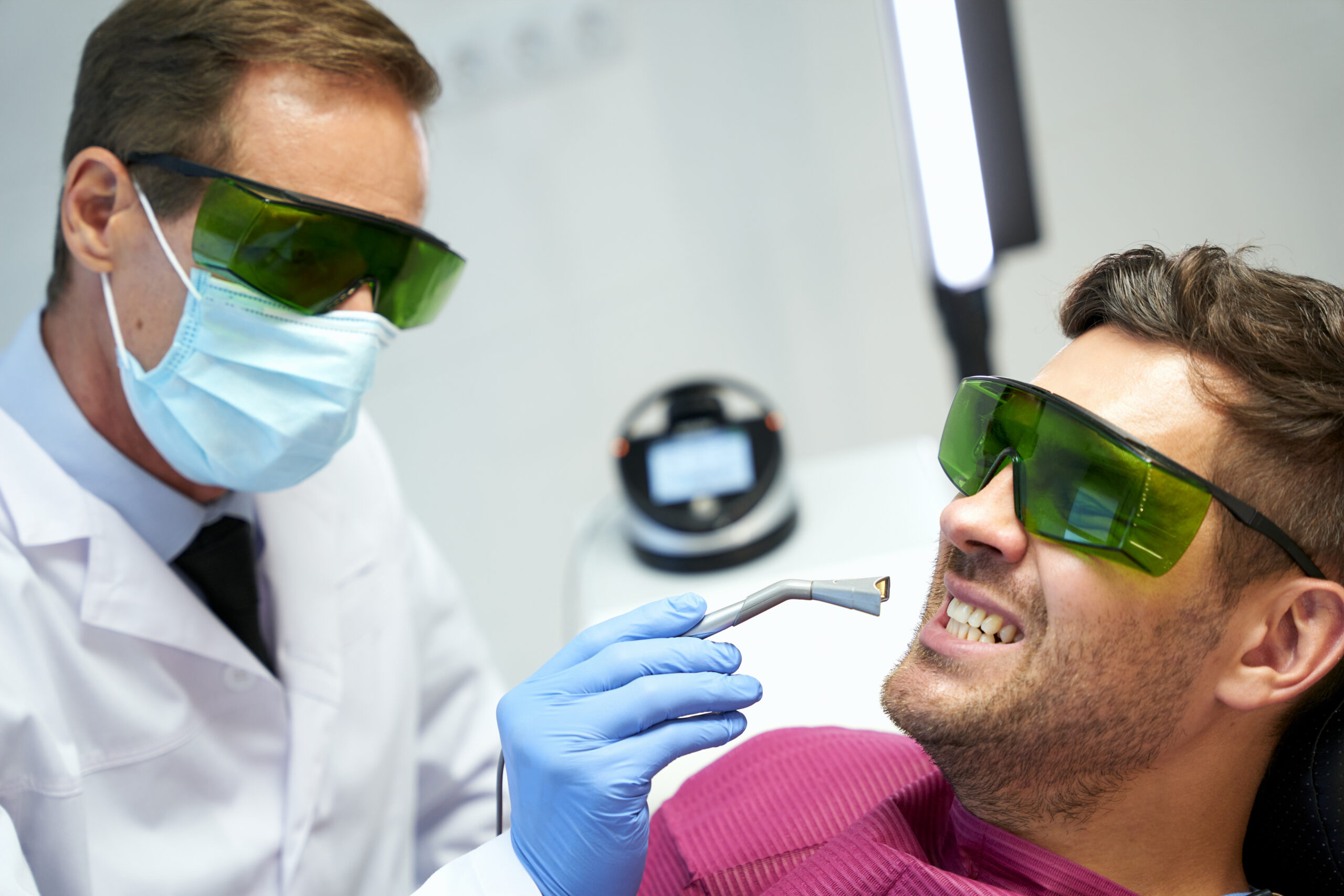 Why consider Laser Dentistry even?
Get your Dental Health in check, that too with the fastest of healing times, now with Laser Dentistry. The entire concept of having a slowly healing wound as well as the potential risk of facing an infection is completely gone, thanks to the Laser Dental treatment methods of DentArtz! Say goodbye to all your Oral discomforts, for what here is a revelation in the industry, certainly one in Hyderabad.
I have no clue about what Laser Dental treatment is. My friend referred me to DentArtz after his visit last year. I must say, I'm pleasantly surprised. The treatment was so very painless. Dentartz is the best laser dental clinic in Hyderabad for me.
Malipeli
After consulting multiple dentists, I decided to choose Dr Pratik. I made a great choice after all. Would definitely recommend him to my friends and family.
Anusha
Dr Pratiek Gupta is honestly the best dentist I have ever met. His microscope and microscopic dentistry methods are spot on!!!
Suniltalluri
5 Dental Care Tips to Improve Your Teeth